Shop online, pick up curbside. Call us at 912.236.3044
DIY Christmas Garland: A Touch of Citrus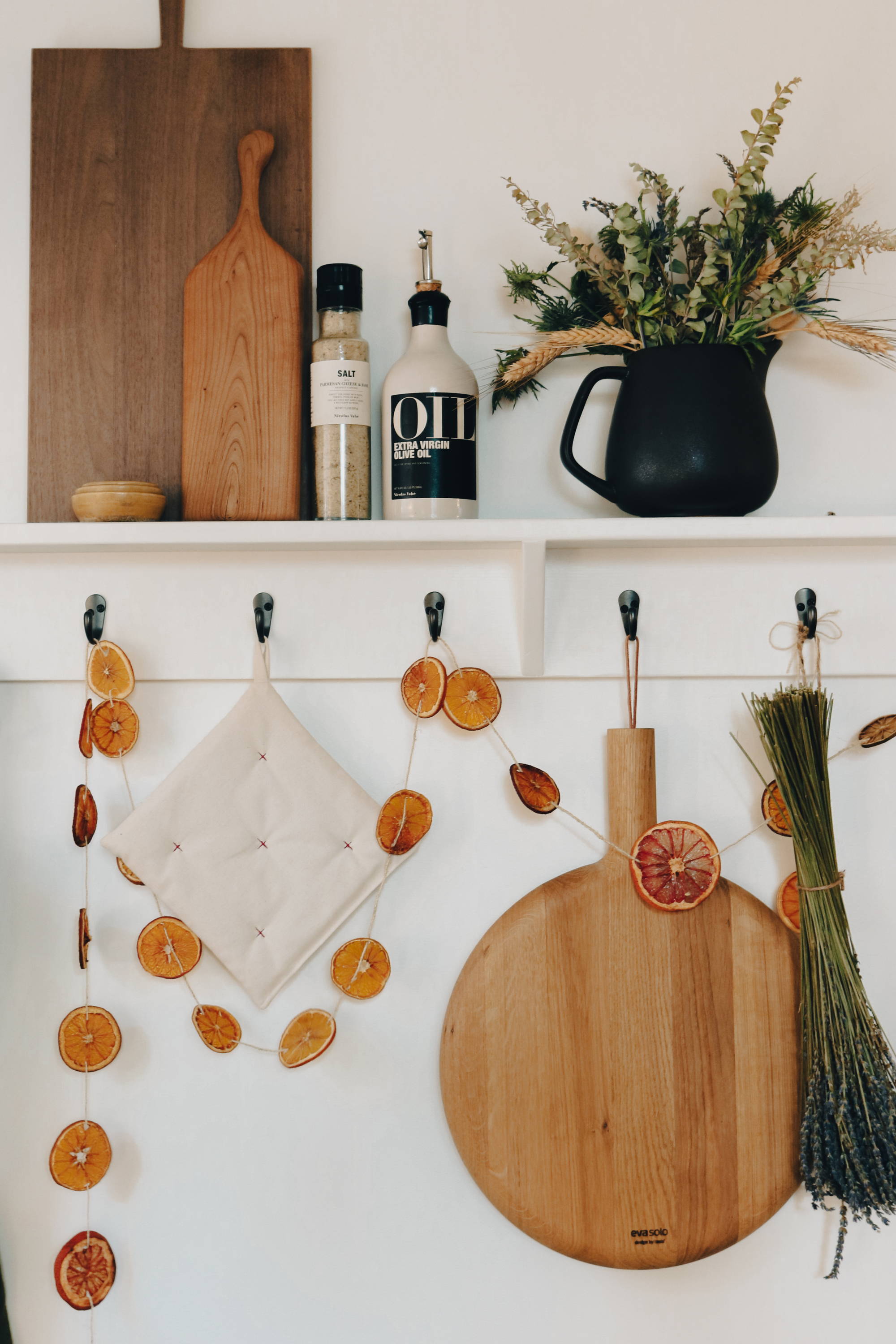 Many holiday traditions tie in our favorite hygge feelings: stockings hung by the fire, candles lit on a table set for family and friends, gift boxes lovingly packaged with accessories of the season.
One tradition we think needs a more significant comeback? The gifting of oranges. Not only are they bright, fresh, delicious, they also add a beautiful compliment to the other favorites of the season: cinnamon, fir, nutmeg, cranberries. And even if (especially if!) you're not one for eating the fruit, there is another way to brighten up the holidays with citrus: DIY citrus garlands.
Sometimes the best things are the simplest ones, and this citrus garland is proof of it. It's so easy to create your own colorful citrus garland with dried grapefruits, oranges, and lemons, and it's beautiful all season long. The best part? It won't take long to design or create—it's perfect for beginners or crafting with the kids once it's time to string—and is great when added with colorful add-ons like wooden beads, cinnamon sticks, bits of Fraser fir, or anything you can think of.
With the finished product, you can do many things: string on the tree, drape across windows or mantles, tie up gift boxes, arrange on a dining table, or serve up as a quick and personal napkin holder. Regardless of their destination, you'll love how they look when they're done.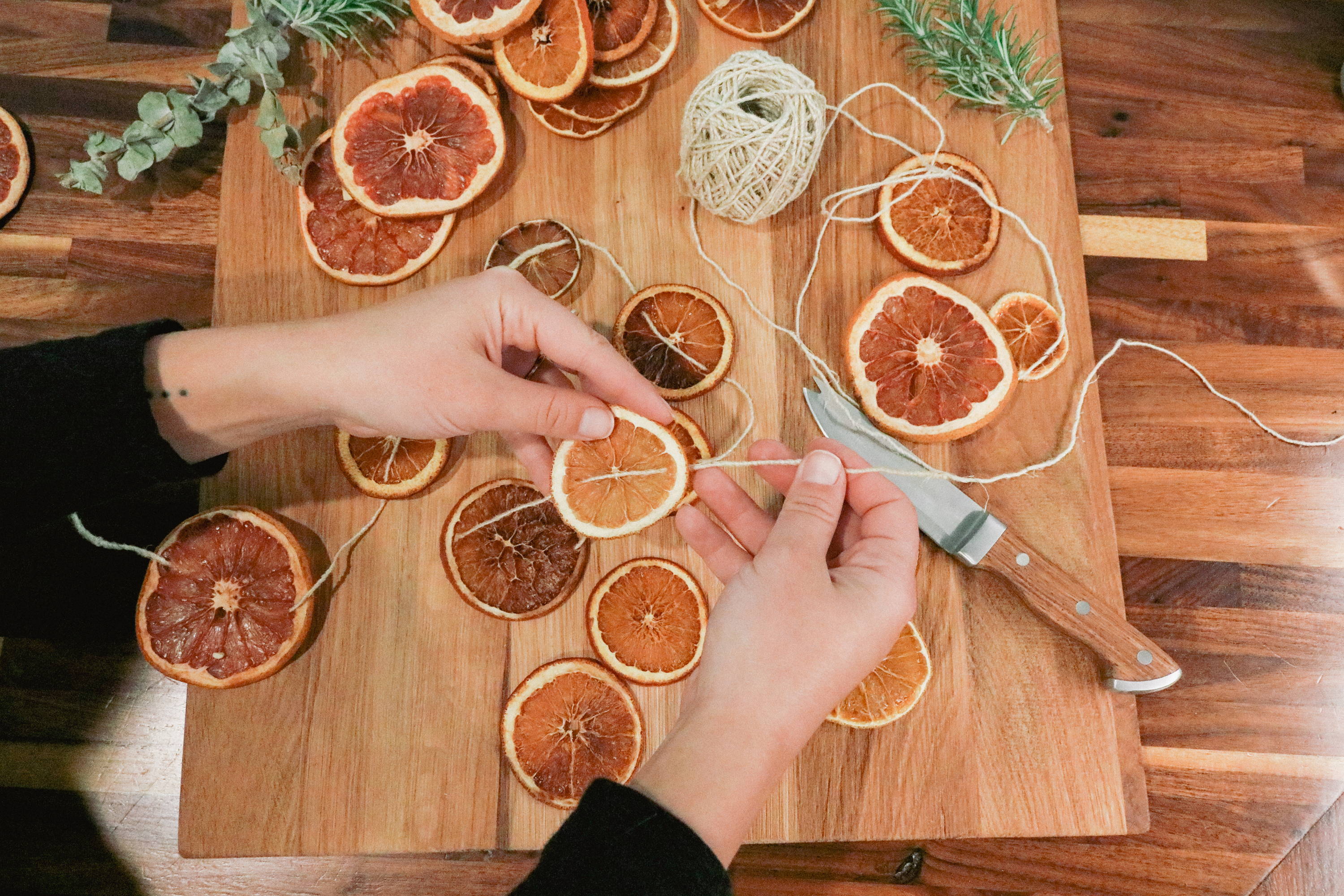 Materials needed:
Oranges, tangerines, grapefruit, or another citrus
Cookie sheet
Parchment paper
Twine
Optional: Cinnamon, wooden beads, holly sprigs, rosemary, fir sprigs, etc.
Step 1: Heat the oven to 250°. Slice citrus crosswise 1/8"-1/4" thick and pat slices dry.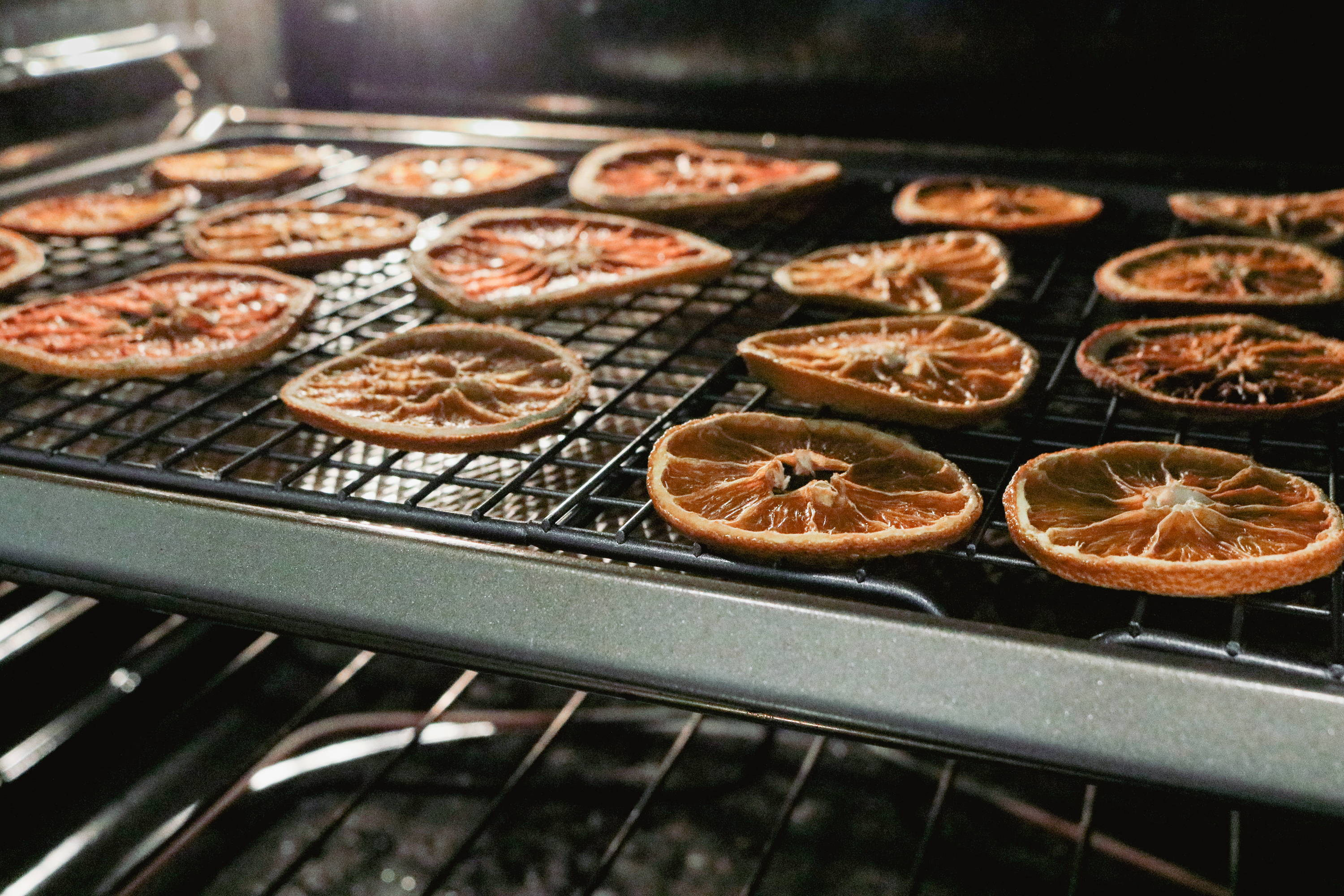 Step 2: Line cookie sheet with parchment paper and place oranges in a single layer.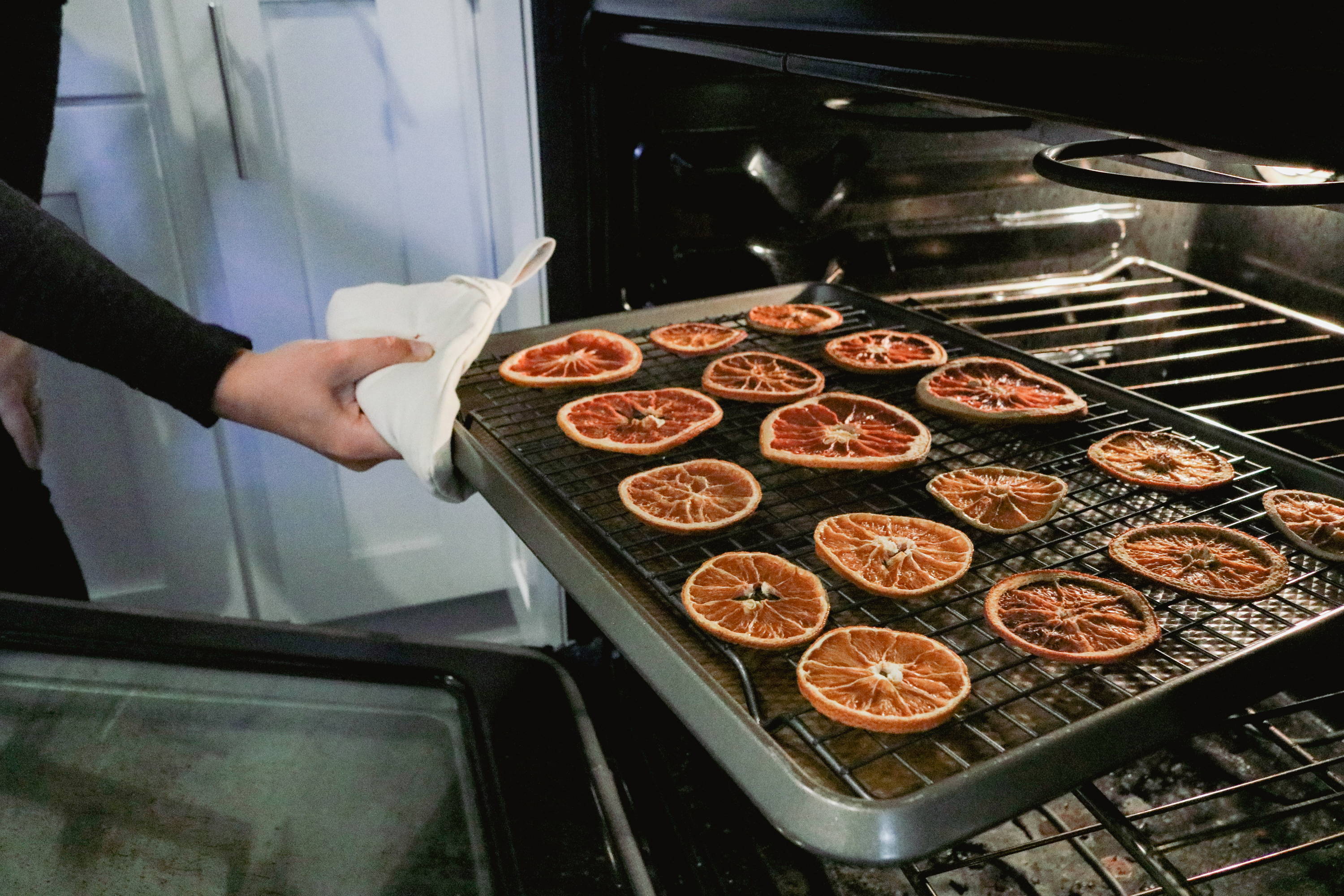 Step 3: Bake for roughly 4 hours, flipping the slices halfway through. Remove any slices that are beginning to brown.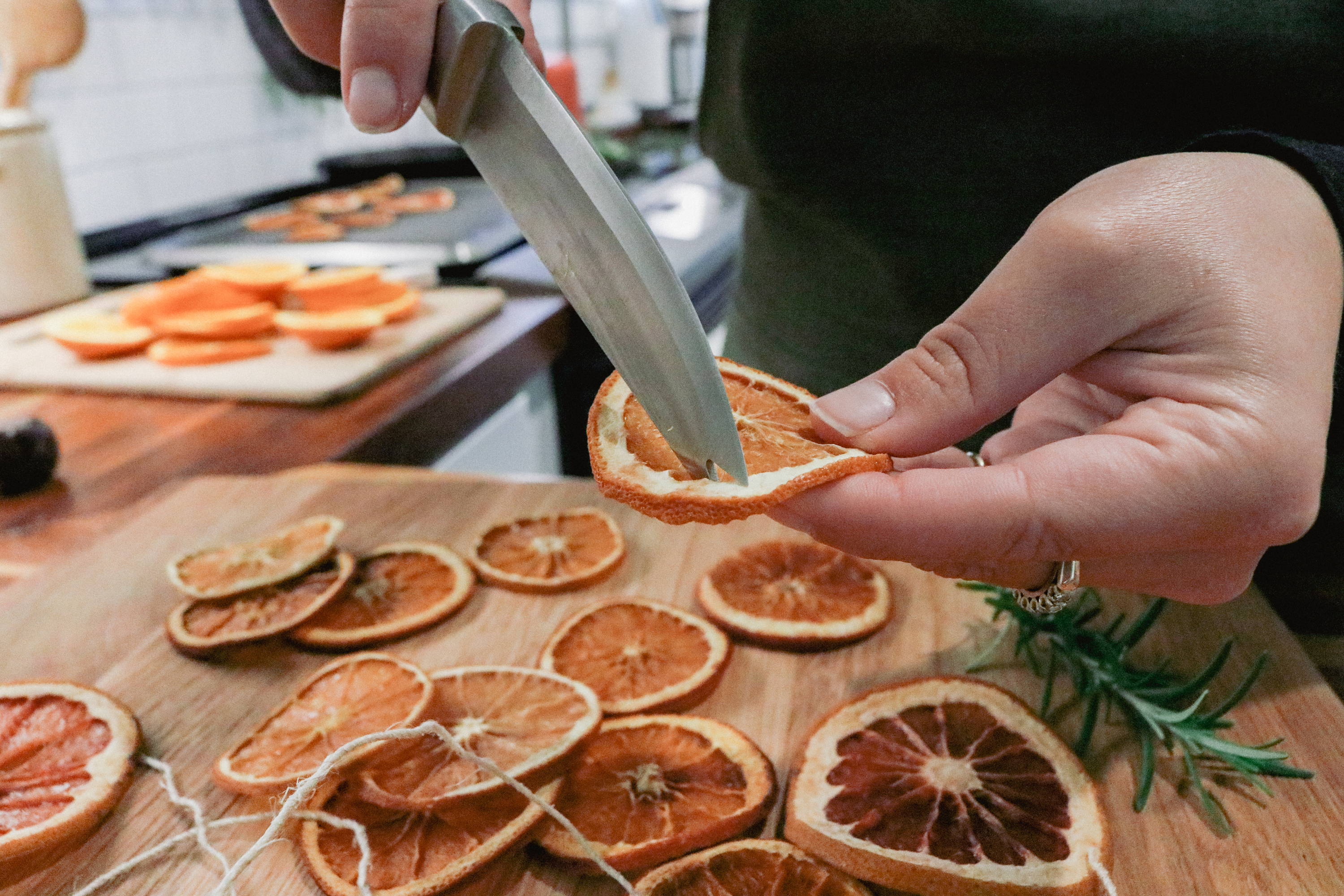 Step 4: Take the slices out to cool. When cool enough to be touched, use scissors or your knife to poke two holes about 1/2" apart on citrus slices.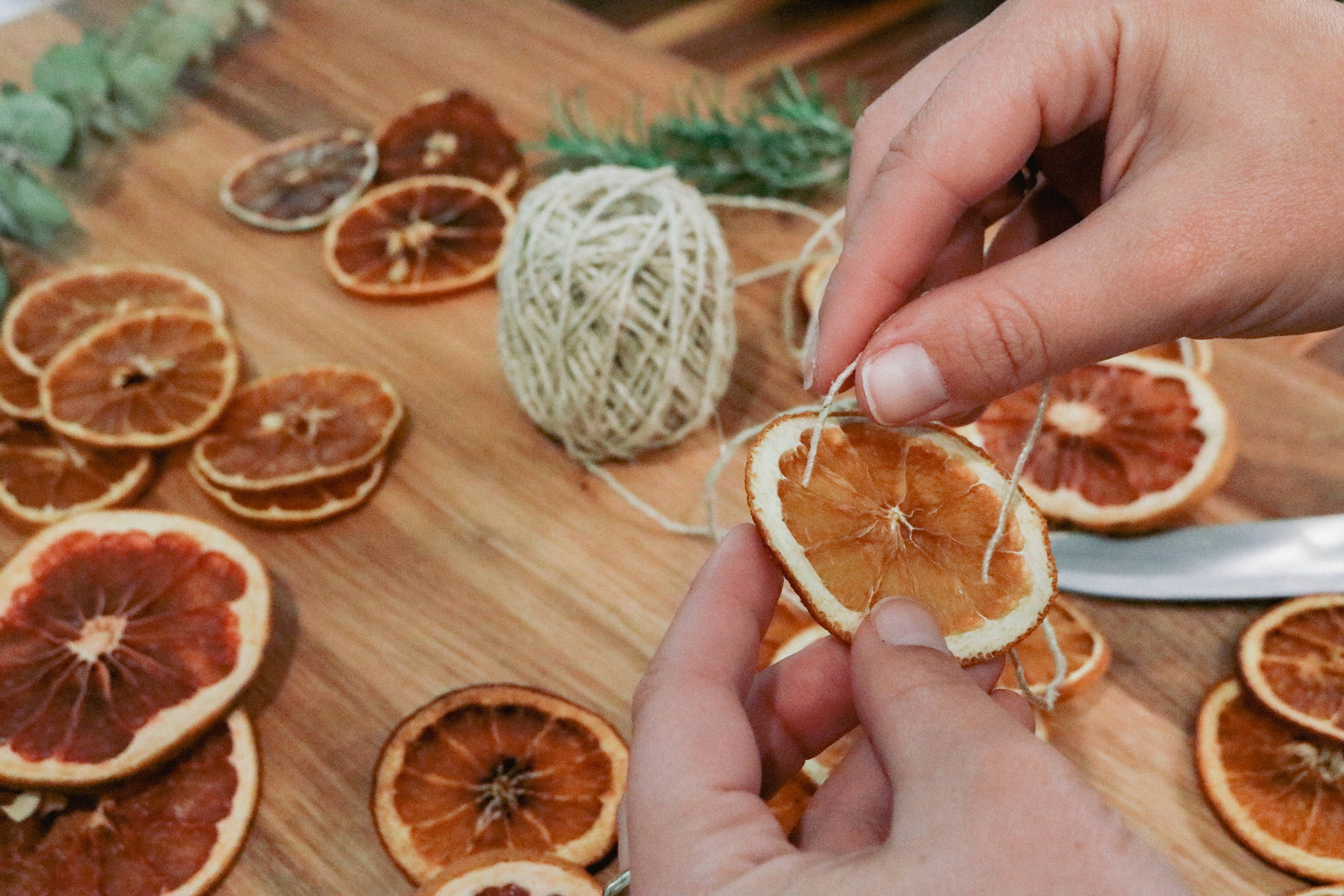 Step 5: Thread the citrus onto twine. Add beads, sprigs, and more for variety.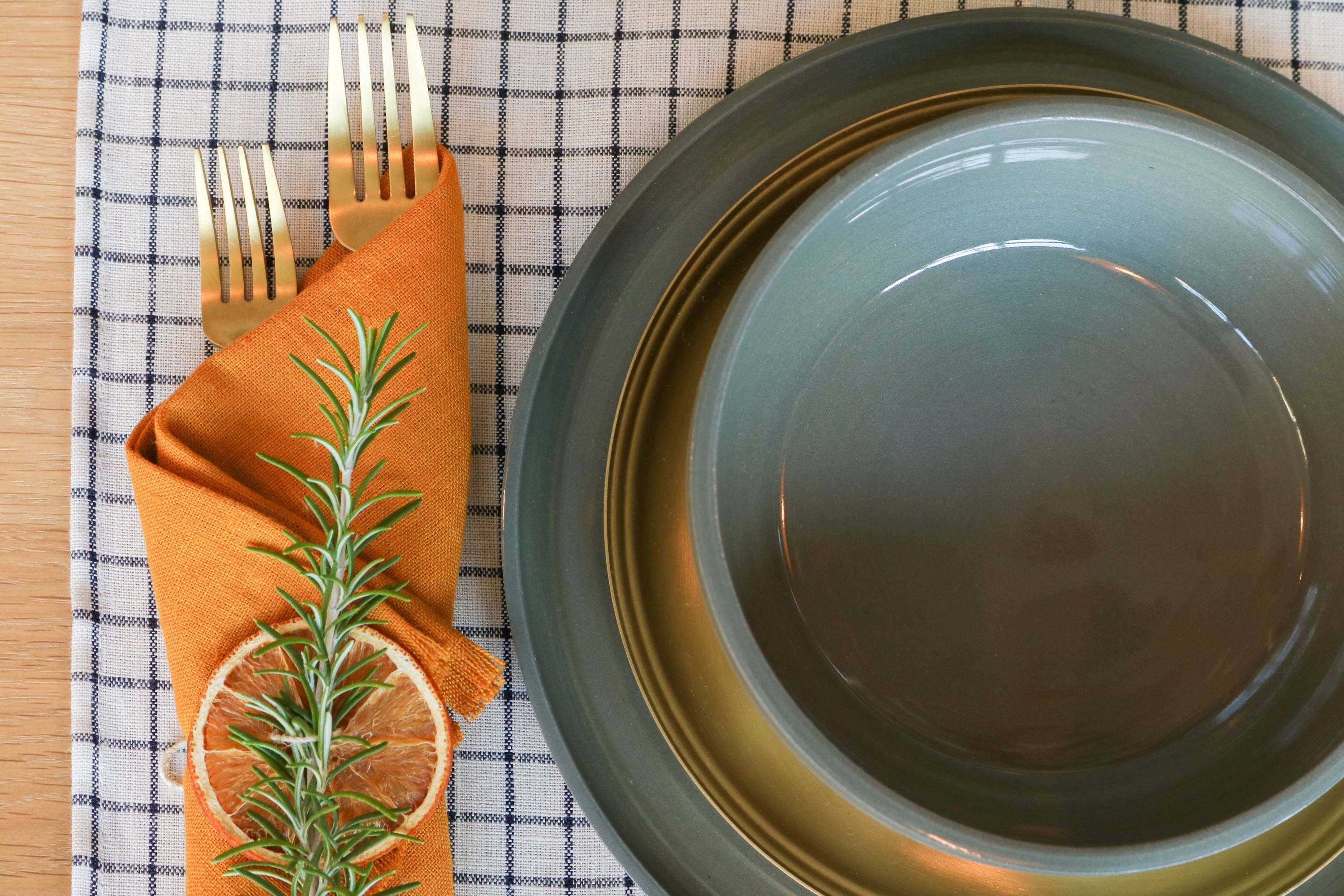 Want to create more with your dried fruit?
Try using the dried fruits as packaging or for table settings for this year's gifts by arranging the dried citrus (along with other sprigs) and tie-off like a small floral boutonniere. Voila! You've got a beautiful way to reimagine gifting. The dried fruit also makes gorgeous place settings, additions to a fresh fir wreath, and more!
Loved how your garland turned out? Show us by tagging us on Instagram @asherandrye!  

Enter your email and receive 10% off your first order.